June 30, 2020
Best movies to watch on Netflix while high by Coffeeshop De Kade
On some days there's nothing better than laying on the couch, smoking joints and watching movies. Sometimes you need a little inspiration. We present you: Coffeeshop De Kade's favourite movies on Netflix!
1. The Interview
In The Interview, presenter Dave Skylark (James Franco) and producer Aaron Rapoport (Seth Rogen) are invited to interview North Korean leader Kim Jong-un. The CIA then asks them to eliminate him. What follows is exaggerated action, with helicopters, explosions and tigers. It's a strange and messy climax to an otherwise mostly silly film, which also caused a lot of international commotion because of its plot.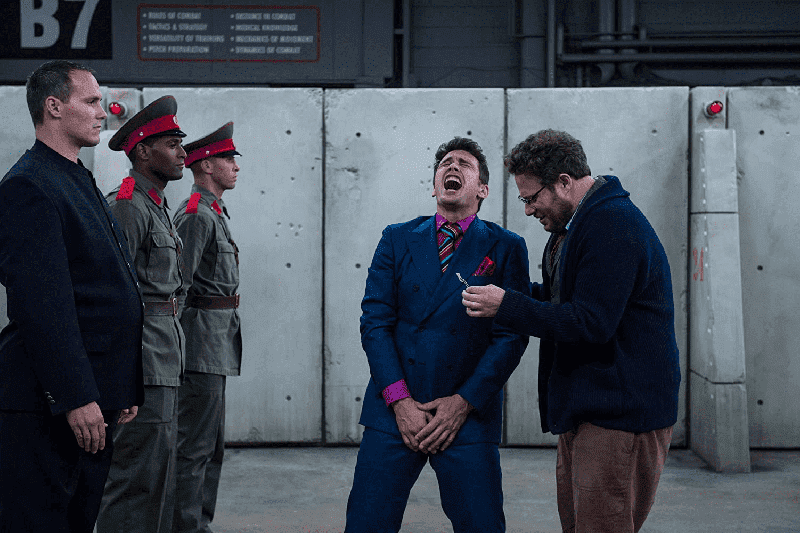 2. Step Brothers
Forty-year-old Brennan (Will Ferrell) still lives with his mother, the about as old Dale (Reilly) still lives with his father. This becomes a problem when their parents decide to live together and that it is time for the boys to start living a life of their own. The stepbrothers immediately hate each other intensely, but are forced to work together in the fight against Dale's irritatingly successful younger brother. One of Will Ferrel's best movies.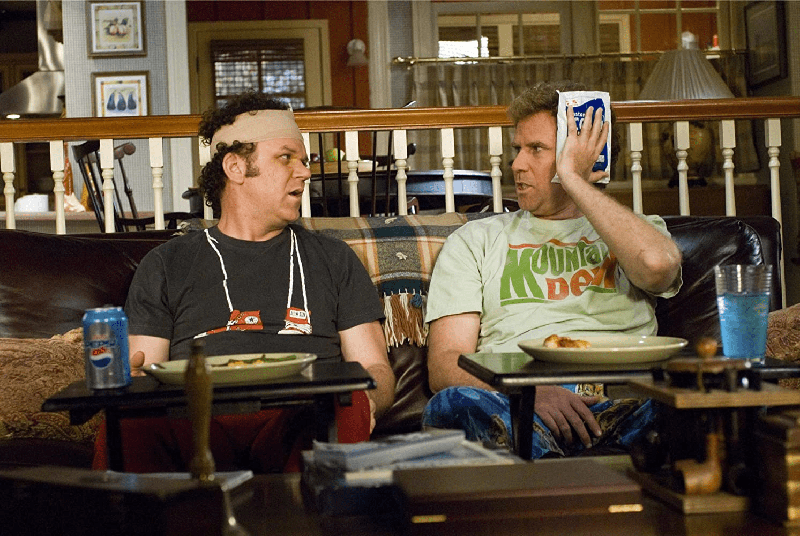 3. Pineapple Express
Dale (Seth Rogen) earns his money by suing people. And he really likes to smoke. One day he sees someone being cold-bloodedly murdered. Before he flees in panic, he throws his joint out of the car window. Stupid, because the weed is a unmistakable trail to his dealer (James Franco) and thus to himself.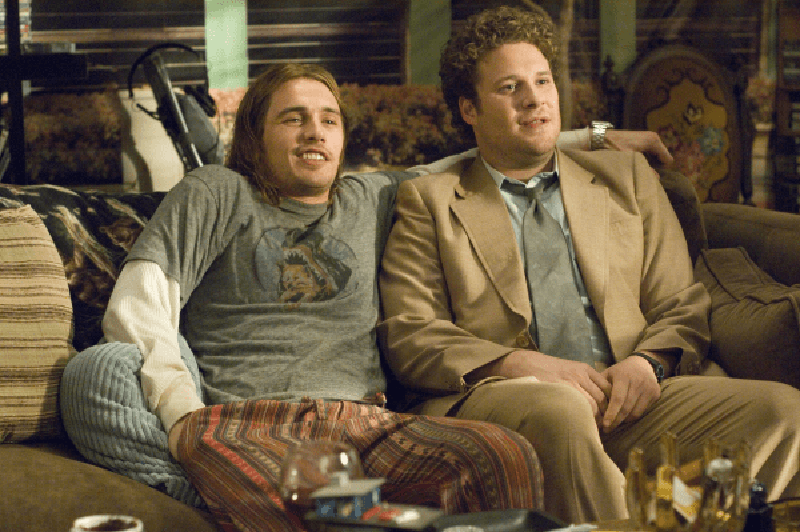 4. The Hangover
The day after an out of control stallion ball in Las Vegas, three friends lose the groom. What follows is a puzzle to find out what happened to who the night before. The Hangover became an unprecedented blockbuster with even some positive reviews from mostly sour critics.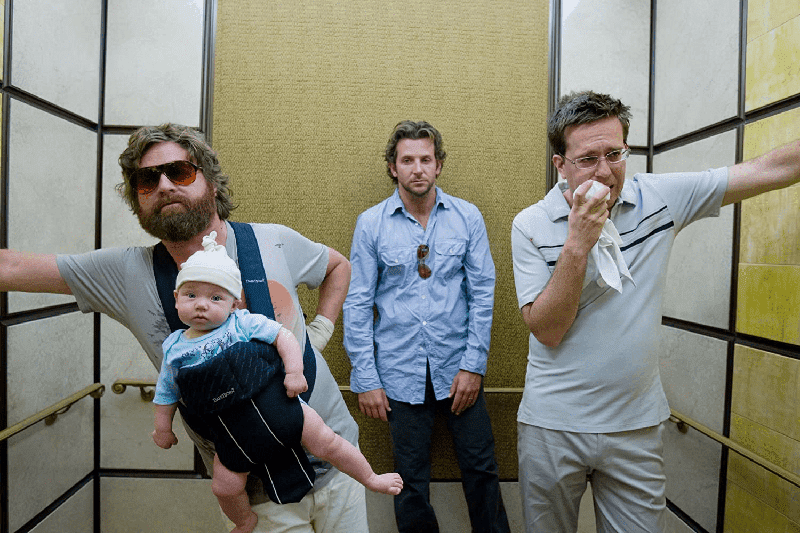 5. The Big Lebowksi
Jeffrey Lebowski (Jeff Bridges), who is preferably called 'The Dude', is visited by two rough and not too bright men who ask him where 'the money' is. They think he's the millionaire by the same name, and whose young wife has big debts. They urinate on his carpet, which forms the centre for the movie: Lebowski tries to get money for a new carpet - with far-reaching consequences.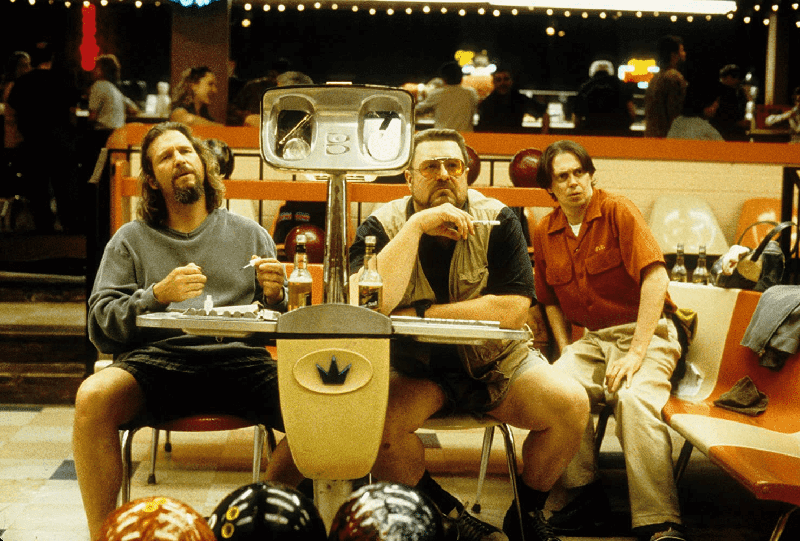 6. This is the End
Disaster film who charmingly makes fun of reality programmes and all kinds of (horror) film clichés. Jay Baruchel and Seth Rogen visit the housewarming of befriended actor James Franco, when suddenly people are sucked up in rays of light and disappear into kilometres of deep lava holes in the ground. What remains is a clump of antiheroes entrenched in Franco's cubist villa.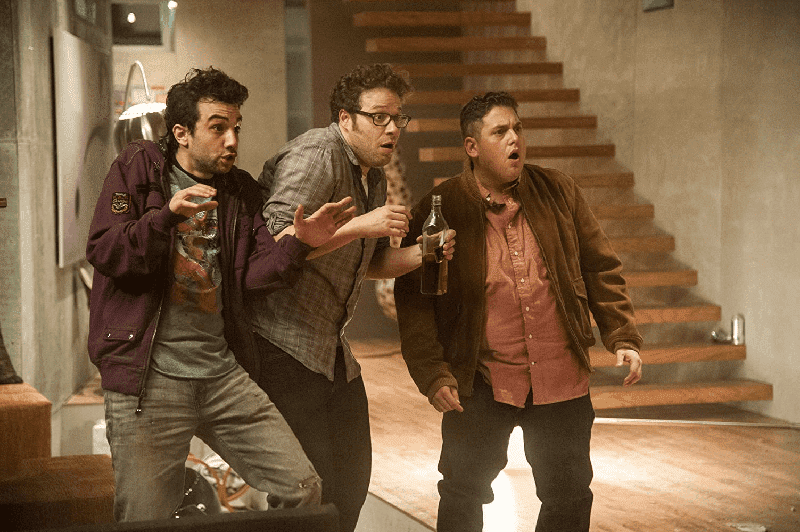 7. Superbad
Best friends Seth (Jonah Hill) and Evan (Michael Cera) are doing everything they can to not end their high school career as virgins. Invitations for an all-brake-less party - delivering a load of alcohol is compulsory - suddenly bring the girls frighteningly close. It's a recipe for disaster - with a happy end.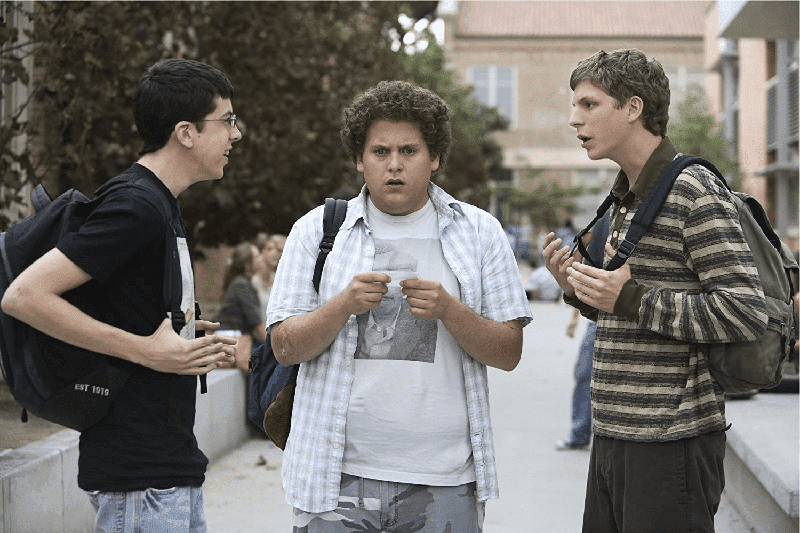 8. Blow
Story of the rise and fall of drug trafficker George Jung (Johnny Depp). After rumbling a bit with weed, Jung starts a business in cocaine in the seventies. One of his suppliers is Pablo Escobar. Jung earns a lot of money, but also notices that drug trafficking is a hard business.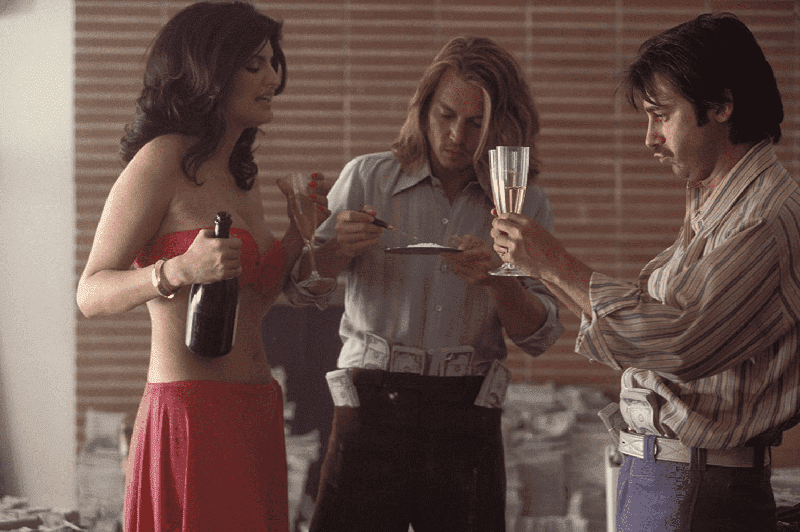 And of course, don't forget to come by to get your stash. Check out our menu here!